A HUGE NIGHT
Prom
ROCK out, feel great, and wow your friends
Prom
Bridal Boutique loves our prom girls!  Each year we hand pick an amazing collection of designer dresses for the perfect prom experience!
Find your dream dress – we have every style, color, shape, vibe, and the most amazing combination of designers to make your night so special!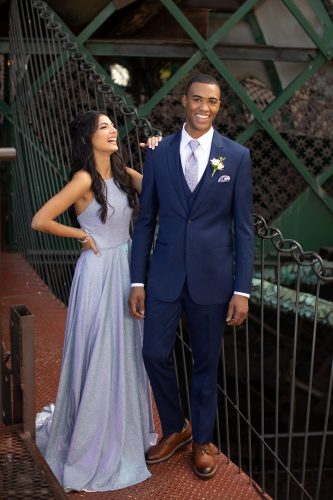 Look your best on Prom night!
Tuxedos and Suits starting at $59 *upgrades are extra with our Luxyr Wool Michael Kors Tuxedo at $179.
We have a huge selection of vest and tie colors to match every prom gown!  Bow Ties and Suspenders also available.
Please stop in to view the all the styles available from our catalogs!
Ensure a great fit with accurate measurements taken by a professional – it takes only a few minutes!