ABOUT
Bridal Boutique
MEET THE TEAM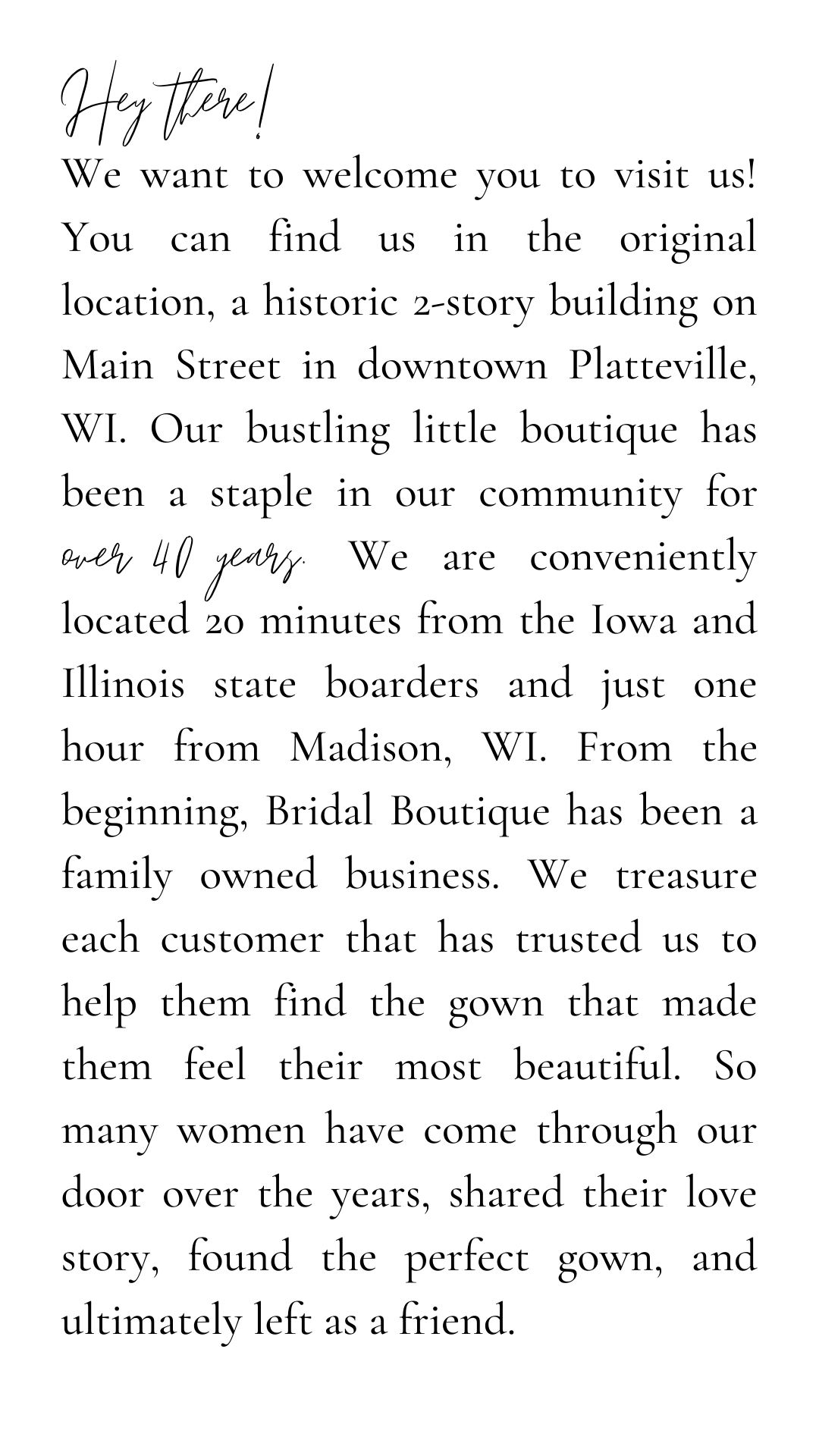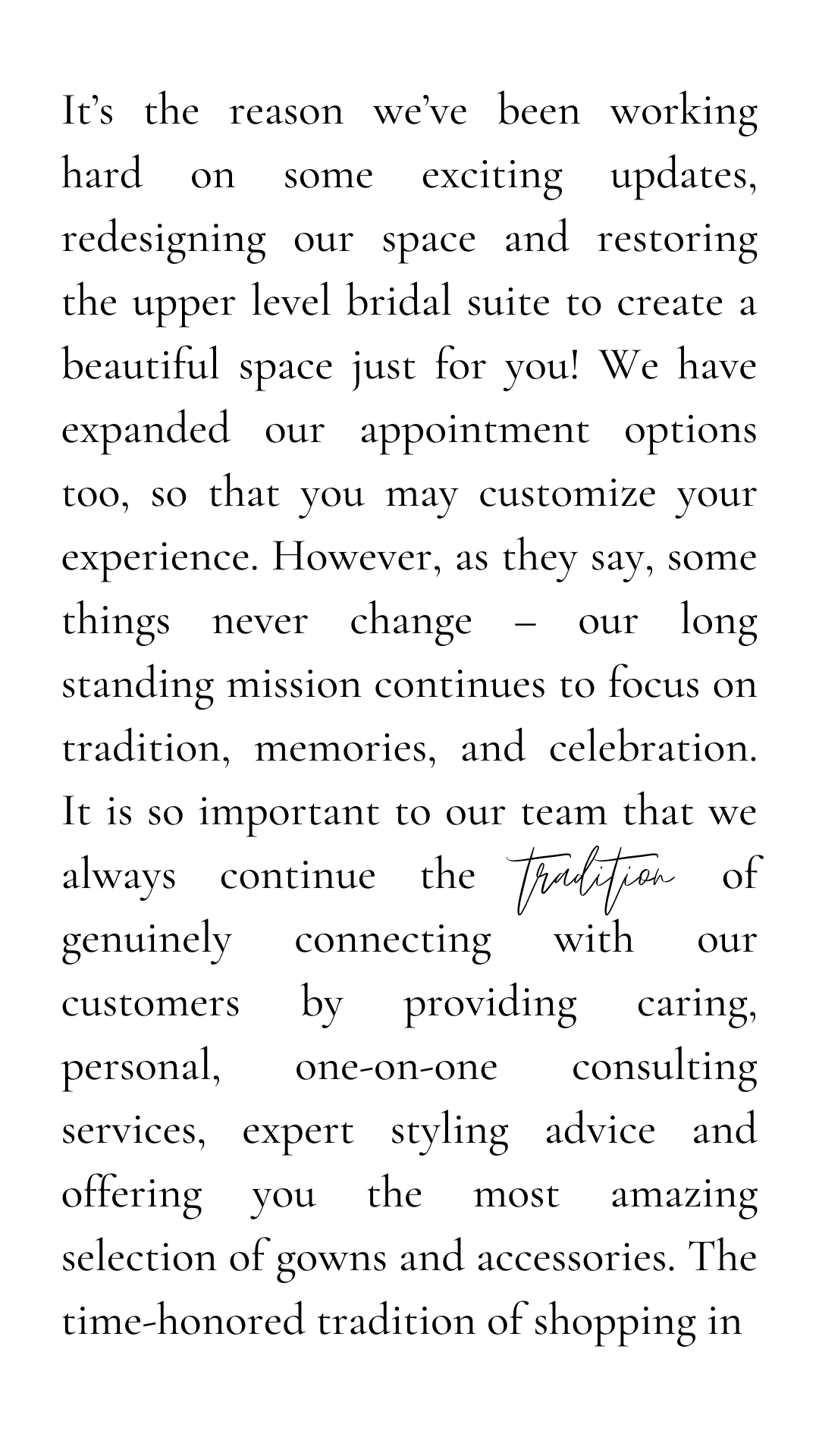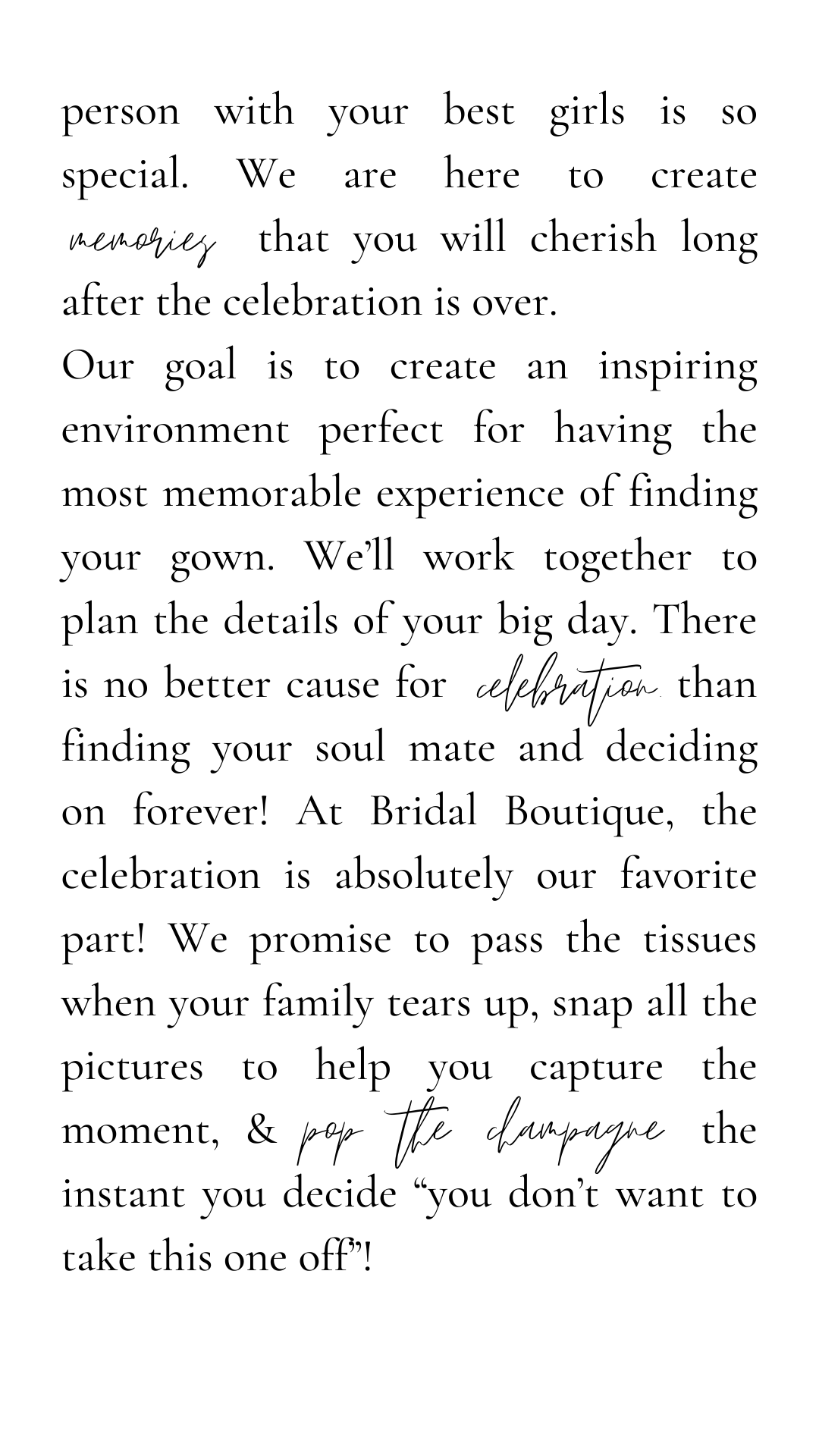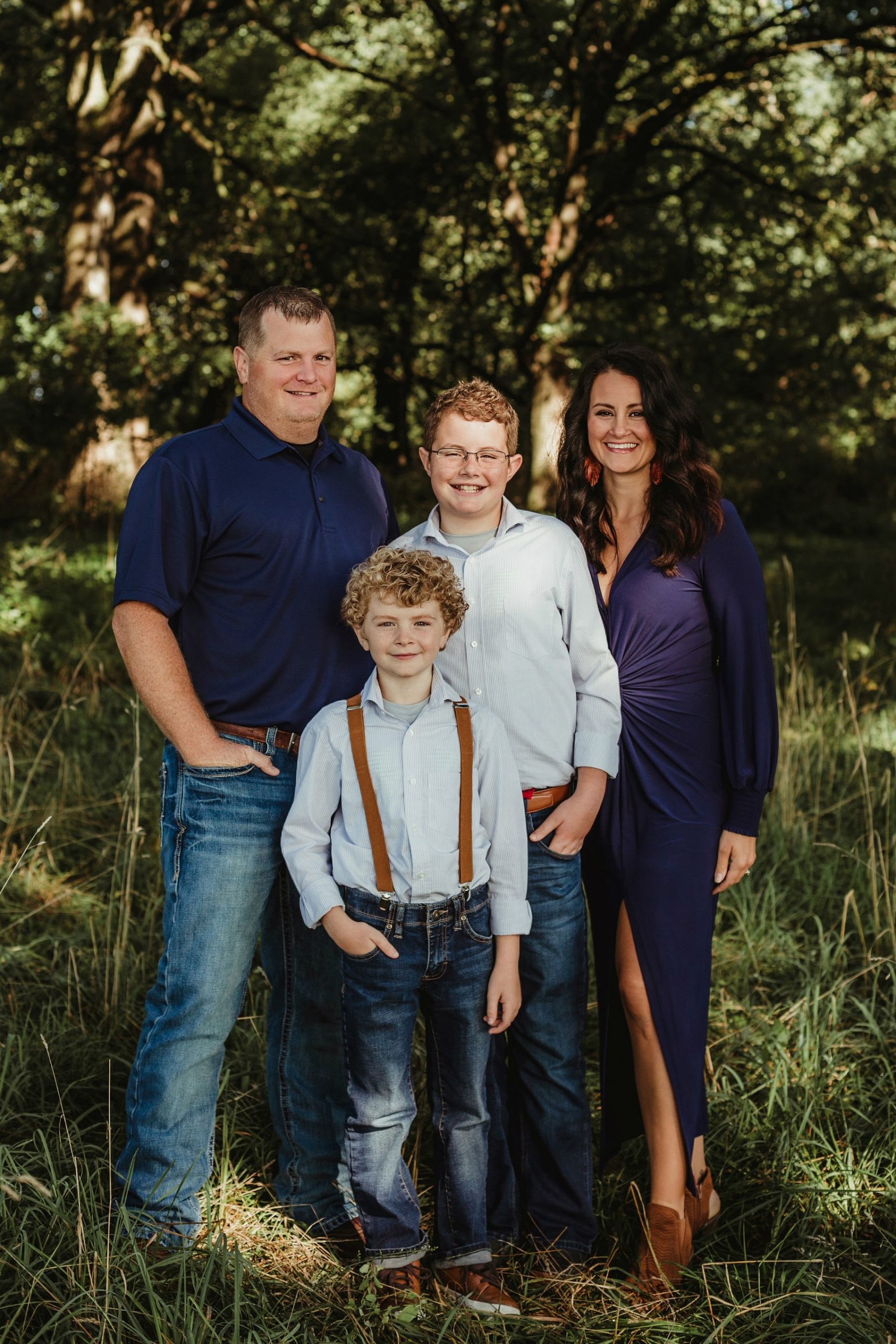 I started here at Bridal Boutique, as a consultant, the summer I graduated from high school.  For several years, I worked for Ann Kettler and Margy Spensley, while attending college at UW-Platteville for business.  I learned so much from them during that time and my enthusiasm and talents as a consultant really grew. I developed an incredible passion for bridal fashions and felt my purpose was connected to the work and relationships that I had been building. I dreamed of all the amazing possibilities of owning the boutique one day, and then I became a co-owner in 2010!
READ MORE
When I was younger, I was obsessed with weddings and wedding magazines, fashion design, and art. I felt I wanted to search out a career in business and fashion, or possibly in art or physical therapy.  Mostly, I felt drawn to finding a space where I hoped to really connect with all the people I would meet at my job.  I felt so blessed to find this kind of passion and fulfillment in my job as a bridal consultant while I was in college.  It allowed me so much confidence in my career choice – It is exciting and beautiful and meaningful! Then, when I was engaged, it was incredible to share and connect with other women who were preparing for this huge life moment as well.  The relationships created then still fill my heart with joy and fondness – I was even dubbed "the bridal goddess" by one of my new bride-friends.
My husband, Brandon, and I live in Belmont with our two incredible boys and our English bulldog.  We work hard and play harder.  As a family, we love spending time together outdoors – cruising in our ranger, playing sports, and attending hog shows.  We also very much enjoy quiet moments at home playing games and watching movies.
I have found a business partner and best friend in Hayley.  She is truly amazing and brings so much style, energy, focus and dedication.  Our vision for the business and where we can take it is very much aligned. I am so excited to see all the things that we can make happen!
Truly after almost 20 years, I still get so excited about the wonderful possibilities of planning a memorable wedding, finding the most perfect dress, and creating a wonderful lasting marriage – truly creating happily ever after.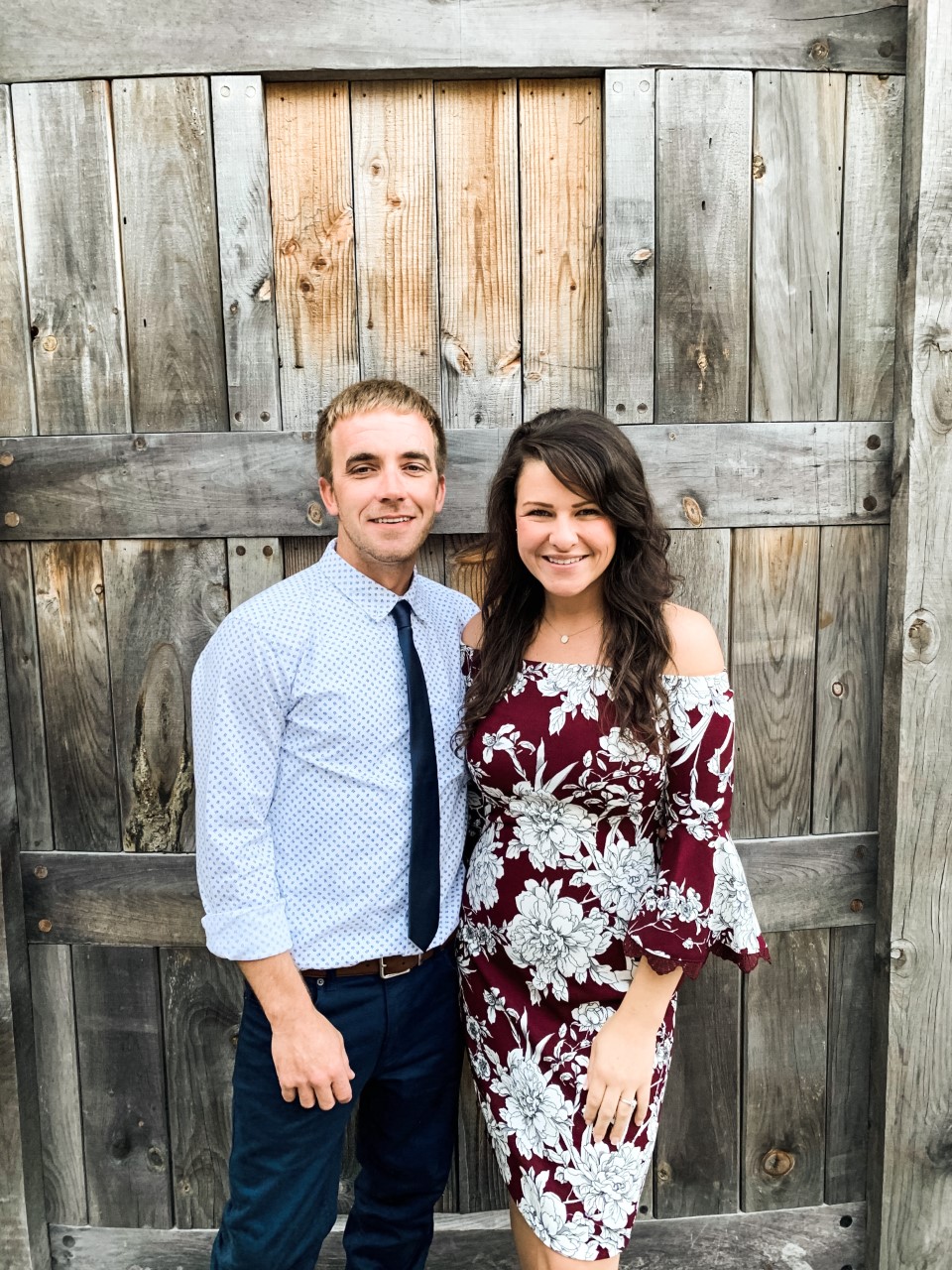 I grew up in the teeny-tiny town of Rewey, just a few miles from Platteville, Wis.  Our little corner of the state has always had my heart and I am so proud to be a part of this supportive community.  I always knew I wanted to settle down close to home, in the area I love so much. Now, my husband Mike and I live on a farm just outside of Platteville.  Some of our favorite things are camping and traveling whenever we get the chance but we are perfectly content to spend time relaxing on the couch with a good movie.  When I'm not at the store, you will likely find me around a campfire, playing cards or yard games, or my favorite – spending time with my parents, siblings, and friends.I attended UW-Platteville and graduated with a degree in business.
READ MORE
 I have been passionate about working closely with people and small business my entire life!  I always knew, in my bones, that I would own my own small business someday. As a kid – lemonade stands, start-up plans, and a number of makeshift businesses in my parents' garage were my favorite pass times.
So, as a college freshman in December of 2010, when the opportunity to work as a consultant at my local bridal shop arose, it was the perfect fit. Spending those years helping women plan some of the biggest days of their life and feel beautiful felt natural to me and gave me so much joy.
In August of 2019, I became a co-owner and now I cannot believe I get to call this my career! From the first hello, to finding the gown, to seeing the photos of the big day – my favorite part is connecting with the bride, mother, or prom girl. It is an honor to have the chance to form a bond that lasts long after the event has passed. Later, when I get to see the next big moments – the graduation excitement, birth announcement, or new homeowner post – it's an incredible feeling to know that we were able to play a small roll in their unique life story.
Sometimes it feels a little surreal that I get to chase this crazy dream along side a best friend that I admire so much. It is such a special thing to have a partner that you can laugh and celebrate with while creating a business you're so proud of. Tomi & I have so many big plans. We can't wait to share them all with you over the years!